Blogs
Why is having a website important?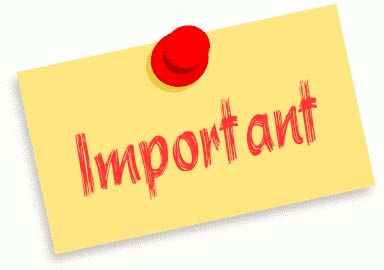 Nowadays, not only are kids spending a lot of their time on the internet, but adults as well, are tapping into the benefits of using the web. It has come to a point where anything you want can be bought on the internet, or any type of information you need can be found there. Simon Kemp (2019), a journalist for wearesocial.com, states that there are 4.39 billion internet users in 2019, an increase of 366 million (9 percent) versus January 2018. With the user amount growing tremendously each year, it is obvious that our capstone groups should be found on the internet.
At the start of capstone one, we were told that having a website was required for each capstone group. At first, it sounded like unneeded work that would never be used. After going through the class and working with my group mates last semester, we now know that the website is essential to our brand and getting our name out to the world. Other benefits of the website include, looking professional in front of potential business partners or investors in addition to being able to stay organized and have all of our work in one place. At the beginning of capstone one, my team and I made the bold decision of coding/creating our website from scratch to try and stand out along with having a fun, creative way of showing our ideas. The idea of having full customization is something that we have been able to appreciate when presenting and getting compliments about our website. Finally, I think that if a business or company is looking into creating a website, I would highly recommend doing so, not only does it allow potential users to find you easily but it creates a new look of professionalism and organization to for your project.
(2019, January 30). Digital 2019: Global Internet Use Accelerates. Retrieved from https://wearesocial.com/blog/2019/01/digital-2019-global-internet-use-accelerates
What should we do with our accumulated donations?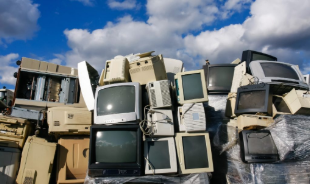 As we progress through Capstone 2, we have begun to think about what we should do with the E-Waste that we accumulate throughout our donation process. One of our ideas is that we harvest the technological waste for precious materials, selling the valuable pieces to companies who will pay us for our tech. The proceeds of course, will go to charity. Another one of our ideas is that we reconstruct the damaged goods, wiping their memories, and give them back to community centers, people in need, or retirement homes as a means of reusing the tech, and saving the earth.
(2018, April 11). Harvesting Valuable Metals From E-Waste Makes Financial Sense. Retrieved from https://www.asianscientist.com/2018/04/tech/china-electronic-waste-recycling/
What is our purpose?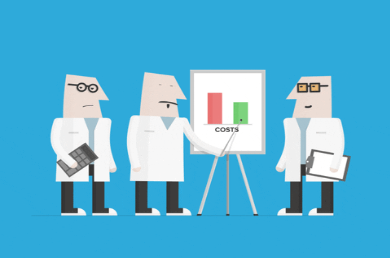 Within the first week of Capstone II, TechGoGreen focused on presenting our website, idea's, as well as our goals and the future of our company to our fellow classmates and CEO Mr.Jackman. During the presentation we spoke clearly and tried to explain our company's purpose to the best degree possible. Our purpose is to make the Earth a better place by recycling your tech trash and supplying the people a place to do so. Our viewers critiqued our presentation and gave valuable information in which would further help our future presentations and help get our message across more clearly.
"The Project Planning and Gantt Chart Blog." Office Timeline – Free Timeline Maker, 17 Apr. 2017,
The Importance of an App for a Busines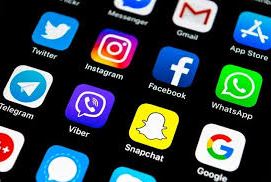 Today many businesses have mobile apps to take their company to the next level. Having a mobile app for your business can greatly improve the marketing and overall quality of your company. According to Melanie Haselmayr from AllBusiness.com, there are several benefits from creating a mobile app for your business. One benefit is that an app creates a direct marketing channel, which means that you can use the app to inform users of updates, locations, and just general information while also sending push notification to make direct contact. An app can also provide recognition because the more you get customers to use your app the more they are inclined to use your service. We can reap these benefits by creating our own app which will exhibit these benefits. We will create a direct channel to our users by making a map function to locate our recycling bins.

https://www.allbusiness.com/7-reasons-business-needs-mobile-app-19179-1.html




Recap of week 2 in Capstone 9/16/19

In our second week of the capstone process we have tackled a couple more of things that we needed to attend to. So far we have gathered the boxes for our prototype. We have begun working on the design for the boxes that will include our new and improved logo as well as contact information if needed. We have just finished our commercial (link provided) and are working on getting our product started in our school by notifying the students about what we're doing on the morning announcements. Our SOW forms have been completed and filled out by Mr. Henry and(soon to be)Mrs. Furnari.We are now planning what we will have Mr.Henry say to promote us over the morning announcements. The work is coming together really well and we should have everything set and ready in the coming weeks. As far as how our group has been working together, we have been progressing well as a group. We joke and play around a lot but we develop a lot of work despite that. Our chemistry is becoming better and better and everyone is becoming more susceptible to taking orders. We are growing at a fast rate and it is showing in the work we are producing! We will continue to produce work of this high caliber throughout our capstone journey.

https://app.biteable.com/video/9601810/scene/1/edit

Commercial (9/16/2019)

Currently during this week, our team has started to work on our commercial to advertise our ideas of Tech Go Green. At first when we started to create the commercial we produced it with a free online service called, "Biteable". As Biteable was a good video creation platform, it was unfortunately lacking some of the needs we were pursuing to produce an exceptional commercial to really grab our viewers attention sufficiently. Also, we were lacking some details to really draw our viewer. What we did in turn, was take advice from our instructor Mr.Jackman and really try to draw in the viewers by adding more of the reasons to recycle your e-waste as well as using music to set the tone of the commercial and switched over to a program called, "Powtoon" which fit our needs much better.

https://advantagecommercial.ca/wp-content/themes/_rebase/images/business-silhouettes.svg

Prototype (9/27/2019)

This week we have been doing a lot to get our prototype out into the school. We have conducted surveys to the entire school, we are finishing up our app, and we are beginning to publicize our vision to the people of the school and others around the community. This week has been a busy one and me as well as my group mates have been handling it pretty well. We are hoping to have our surveys analyzed and our app finished but the middle of the week. We should have our donation boxes up and running sometime following as well. My group has been working fairly well together and we seem to be becoming even better as the weeks go by. I have no doubt that we will produce a very good prototype!

https://techgogreen.neocities.org/

Why Conducting Surveys is Important (9/27/19)

For our capstone project conducting a survey is an essential aspect of the process. According to Suzan E. DeFranzo from SnapSurvey.com, she claims that there are a couple major reasons as to why surveys are important to business. The first reason she states is that assuming the survey is in a non-intimidating environment respondents are likely to give honest and meaningful opinions that could help steer your company in the right direction. Another reason provided is that surveys produce unbiased results or feedback than can greatly affect the success of your team. This is because making decisions on unbiased data instead of "gut feeling" can save you time and resources. You can never go wrong with conducting a survey since it can always help you company's vision come true.

https://www.snapsurveys.com/blog/4-main-reasons-conduct-surveys/

How We Conducted Our Surveys (10/1/2019)

This week in capstone, Queston and I walked around to every classroom in all three schools, IT, BIO, and AERO, to discuss our capstone project and it's beneficial effects on society, the environment, and people in need. Our steps to success were to write our link on the board (Bit.ly/TechGoGreen), tell the entire classroom about our mission statement, answer any questions, then go around the room and make sure everyone was doing our survey, taking pictures of people while they were doing our survey.

https://www.google.com/url?sa=i&source=images&cd=&ved=2ahUKEwi-3tC51Y_lAhWpl-AKHdVqCqgQjRx6BAgBEAQ&url=https%3A%2F%2Fmarketingland.com%2Fask-survey-questions-liars-pretenders-219218&psig=AOvVaw0jFVL-fvv32ZrqIH1NKJgh&ust=1570727334061525

Skills 21 (10/2/19)

Over the course of this week, two of our team members, Antonio Nicholas and Jake Forte have taken the opportunity to go on a class trip to the skills 21 facilities in Seymour, Connecticut. During the trip, our team as well as multiple other teams were listening to the skills 21 judges on how presentations are judged as well as what would make us better presenters. After the presenters explained what the groups would need, a past winning Skills 21 presentation team explained how they gained their success through the Skills 21 competition. The whole room of teams split into about 6 teams of 8 students each. We then were assigned a topic, and had to make a presentation to get the viewers to "buy into" our given idea. At the end of the trip we learned to have confidence, have good pitch, as well as to have fun with what we present.

Students are natural innovators designers creators You just have to give them a venue. (n.d.). Retrieved from https://www.skills21.org/.

Mentors (10/13/19)

A mentor is someone who can guide you in the right direction when pursuing a business admiration. With a mentor, you will have someone who can provide you with answers to questions and direct you on things you should and shouldn't do. They give you insight on another perspective that you may not have thought of. This alone is a big part of growing as a business. You need to take in every possible perspective to get your point across as best as possible. Mentor often add room for networking and asset expansion. This helps grow and improve key skills that you may not have been able to on your own.

https://smallbusiness.chron.com/top-10-benefits-mentoring-25779.html

Presentation Day

This past week our team has been preparing for the day of our presentations. When we were preparing, our team went to the common area to practice up on our new slides we put into our presentation. The new points we put into our presentation were the survey analysis, and comparative analysis chart. After presenting, we were asked various "What ifs, and I wonder" statements. Those statements are greatly shaping our team for the better.

Waldron, S. (n.d.). Are you still presenting like it's 1999? Retrieved from https://www.marketingdonut.co.uk/blog/16/11/are-you-still-presenting-like-its-1999.

How to Compare your Product to Competitors? 11/14/19

A product comparison is essential to find out if your product is on par with competitors. This means whether your product has as many features as your competitors or how different the features are. Brainmates states that there are four steps in conducting a product comparison. The first step suggests that you look for products that are in direct competition with yours. Create a list of these products in order to start your comparison. The second step is to undertake research on the products that are on your list. The third step is to create a product comparison table that clearly organizes all your research. You can either create a table with qualitative information or quantitative information. Lastly you need to present a conclusion that explains what features you should add that other competitors have or how your product differs.

https://brainmates.com.au/brainrants/how-to-undertake-a-product-comparison/

Why Marketing is Important? 11/13/19

Marketing is an extremely important factor in creating a company or brand. It can create brand awareness, engage customers, and increase sales which will be very beneficial to any company. According to Jenna Gross from movingtargets.com, there are several reasons why marketing is invaluable to any company. The most obvious is that when you first start a company people probably don't know about your product or what it does so a good marketing plan can solve that. It can inform people about the ins and outs of your product. Secondly she suggests that marketing now is easier than ever because it's free by posting on social media platforms you can easily spread the news about your product. Jenna also states that marketing makes it so that your company has a presence meaning that the public won't forget about your brand. If you don't continue your marketing over a long period of time consumers might forget about your product so it's important to be consistent.

https://movingtargets.com/blog/business-marketing/why-marketing-is-so-important/

Fliers 10/21/19

Over the course of this week our team had the responsibilities of presenting in front of Mrs.Furnari, as well as getting our fliers for the prototype bins printed up. When we were presenting in front of Mrs.Furnari we rearranged the way we present our information so we can pull the viewer in much more effectively. We approached that by putting our commercial before we bring up the survey analysis and the comparative analysis chart. Also, we made the comparative analysis chart more lively. When we were getting fliers for the prototypes, we also printed up fliers to hang around the school to get our mission noticed by many. When we got the poster for the fliers we just have to put them on our bins.

Minimalist textured Poster – Poster by john broadbin. (n.d.). Retrieved from https://www.canva.com/design/DADMWy0cjTg/IcQASaf2qH0SXzwoZLxITg/edit.

Collaborating With Other Companies 11/15

This week we have begun a new segment on our capstone journey. We have started collaborating with another company that does something similar to what we do. That company (Wavy) is going to head of refurbishment department with the assistance of us of course. By doing something like this we get many benefits that will definitely improve our company. We get new perspectives and new ideas that could possibly make our company better and allow us to be a more versatile company. We also get an extra set of knowledgeable hands thats can help us with the hands on part of our project that all of us may not be capable of. This collab can be something that we can truly grow and benefit from.

https://www.nutcache.com/blog/the-importance-of-collaboration-in-the-workplace/